The Green Bay Packers have one more preseason game Thursday night to wrap up what has been a strange training camp. Obviously the coaching change made things different. Then throw in practicing against another team, the debacle in Winnipeg, and playing two teams they also play in the regular season and it has just been a strange summer. Bookmakers have Packers in the middle of the pack for winning it all this season. The odds for them are something around 19-1, which can be considered a good value bet. You can also use your William Hill bonus code to get some funds for this one or other bets for the NFL from one of the top bookmakers in the world.
The Packers will go into the regular season without really seeing their starters play any meaningful snaps. Is that a good thing or bad thing? That is what we will find out on September 5 in Chicago. For someone like me who hasn't been to practice I have no idea what to expect on offense. Other than a jet sweep last week, I haven't seen much on offense to get me excited. Of course, the Packers backup quarterbacks have to be the worst in the league, so that doesn't help.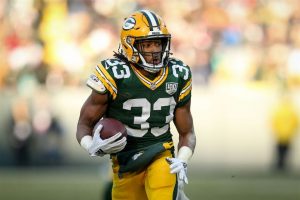 We didn't get to see running back Aaron Jones, who is already hurt. His backups didn't exactly light the world on fire, so I think running back is a huge question mark over the course of 16 games. And that is not a good sign for new coach Matt LeFleur's offense, which depends on the running game to open up the passing game.
Speaking of the passing game, we did get to see the receiver position shake out a little. Jake Kumerow earned himself a roster spot along with Tae, MVS and G-Mo. The hard part is going to be choosing from Trevor Davis, Darrius Shepherd and Allen Lazard for the remaining spots. Guessing St. Brown will go on IR.
On defense I think the starters played about one series against the Ravens. But as one NFL executive said this week, defense starters in the preseason play at about a Pro Bowl-level effort. The Packers spent a ton of money on their defense this offseason and they will need that unit to be vastly improved if they want to get to back to the playoffs. But being in the second year under Mike Pettine will be better for the returning guys and will make it easier to welcome in the new guys.
I can't wait to get things under way in Chicago and I hope like hell the NFL and the NFLPA can come up with a way to eliminate at least two of these games. This was a horrible preseason league-wide and hopefully bad enough to spur change.
Bear week starts Friday. Let's get it on!
The post Packers a great unknown appeared first on Packernet's View.