I know it was only one game and this is the reigning MVP. But did we detect some signs of old age in one Aaron Charles Rodgers? It was enough to compel CBS Sports' Jason La Canfora to wonder if father time is rearing his ugly head. I'm guessing probably not, but it was a startling poor performance by a player of Rodgers' caliber.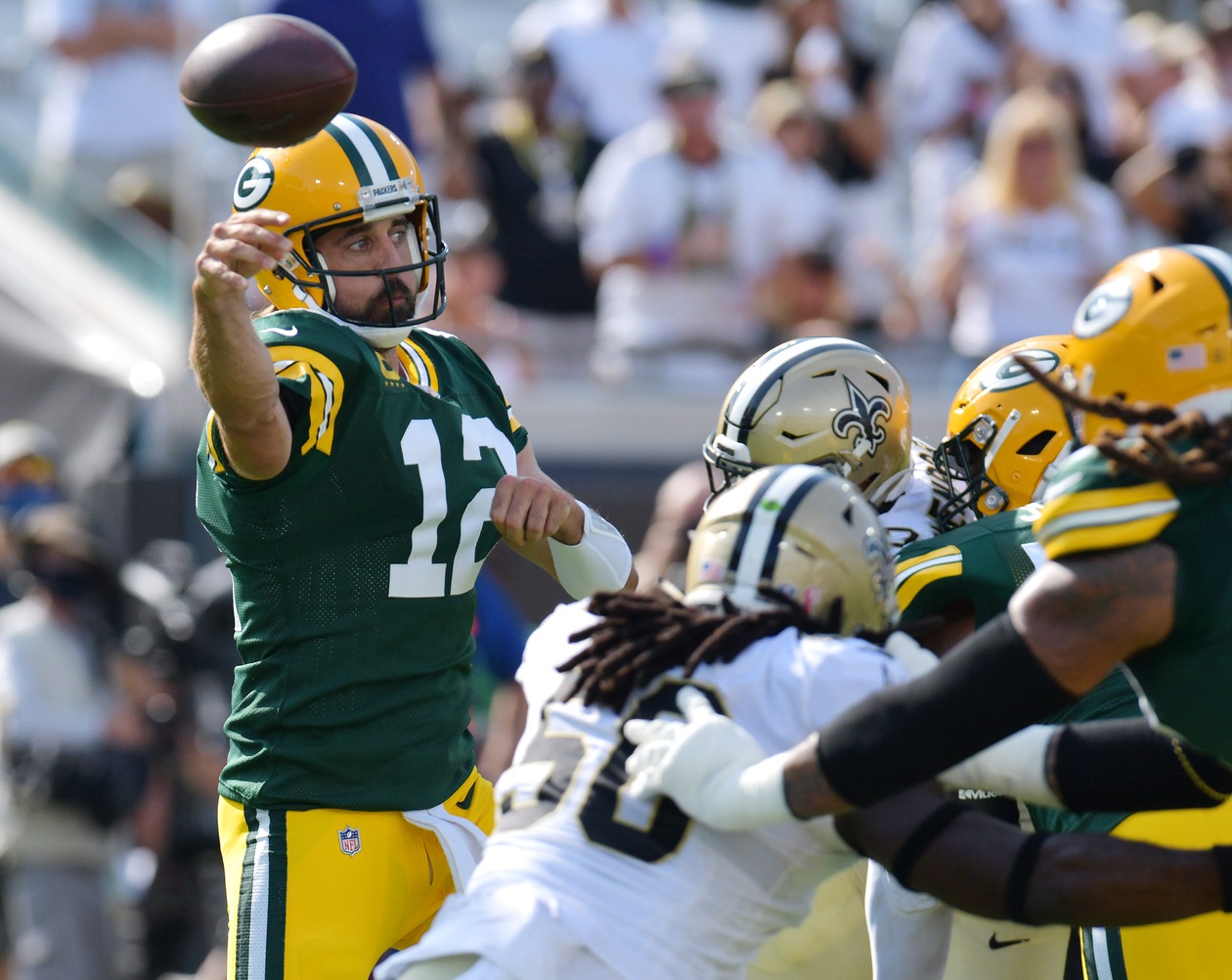 To me he looked like a guy who practiced against a crappy defense for six weeks and wasn't used to seeing guys actually being covered. It was the early Rodgers when he just held onto the ball forever. The Saints' secondary isn't that good, there should have been guys open. And sometimes you have to throw even when they aren't open. I certainly expect a different performance Monday night against a woeful Lions' defense. If not, we might have a problem. Jordan Love looked pretty good in his cameo appearance Sunday.
Sports betting is taking off across the country, Caesars Sportsbook in Iowa, is a good example. Check it out and get a promo code in the process.
No running game again
One thing that would help Rodgers is getting the running game going. I don't know if it was the offensive line not creating holes or the wrong run being called, but Aaron Jones wasn't able to do anything on his few carries. And when A.J. Dillon banged out a couple of nice runs on back-to-back plays they took him out, and that was the end of that. If this offense is going to get going again it has to start with Jones and Dillon.
No Cobb
I can't believe with the Packers throwing almost every play that Rodgers couldn't hook up the player he traded for even one time. Randall Cobb was nowhere to be found until mop up time with Love. There were no jet sweeps or any of the creativity we've become accustomed to seeing from head coach Matt LaFleur. Probably because the guy they drafted to do that without Rodgers' approval was on the bench in the form of Amari Rodgers. The Packers need to get 8 the ball.
The post Bad game or bad sign? appeared first on Packernet's View.